You are using an
outdated
browser. This website is better viewed on Google Chrome, Edge, Firefox or Safari.
Close
Don't show again
Competence Assessment Programme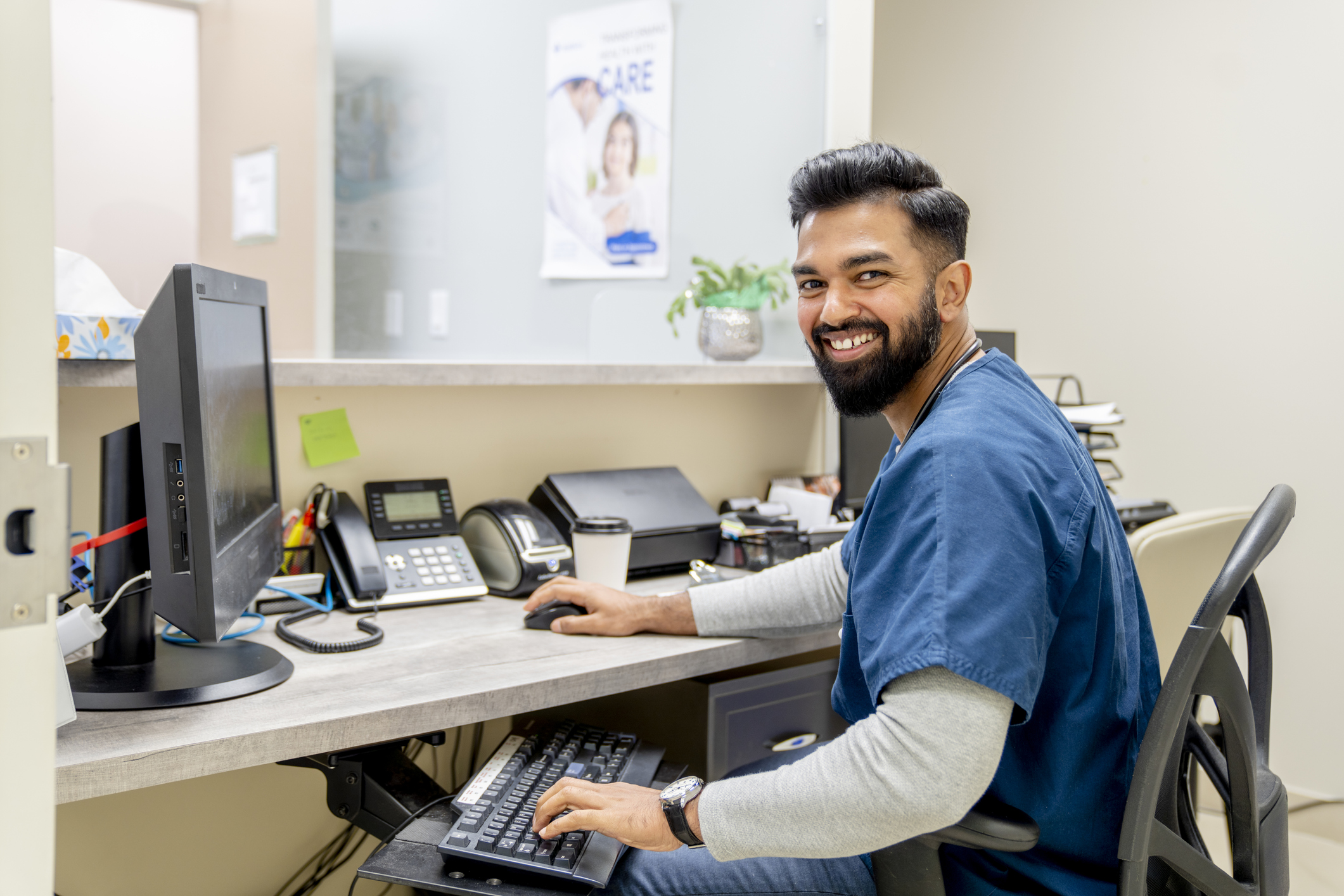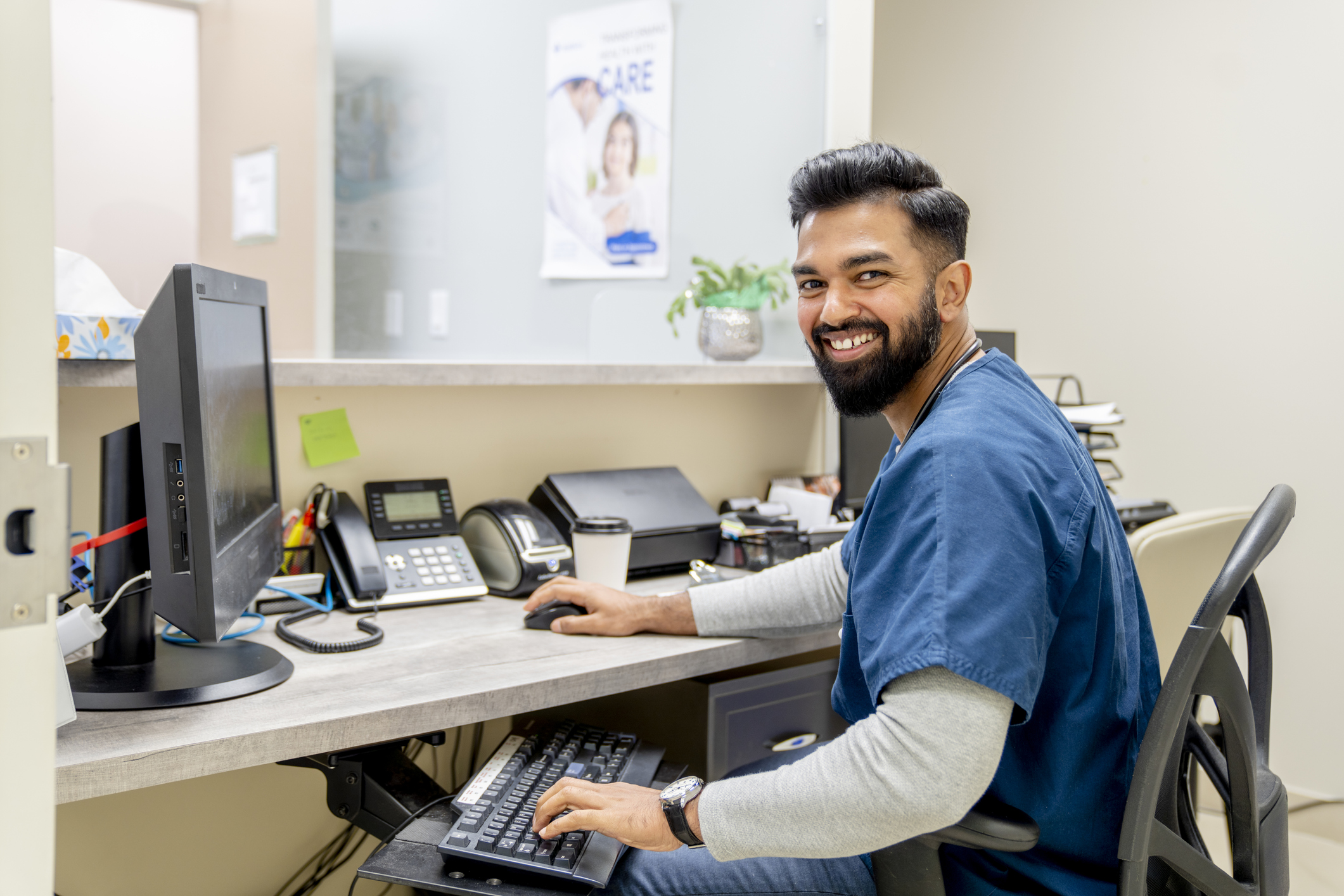 Competence Assessment Programme
At Evolution Healthcare we support Internationally Qualified Nurses to take the leap in moving to Aotearoa New Zealand and make their home with us.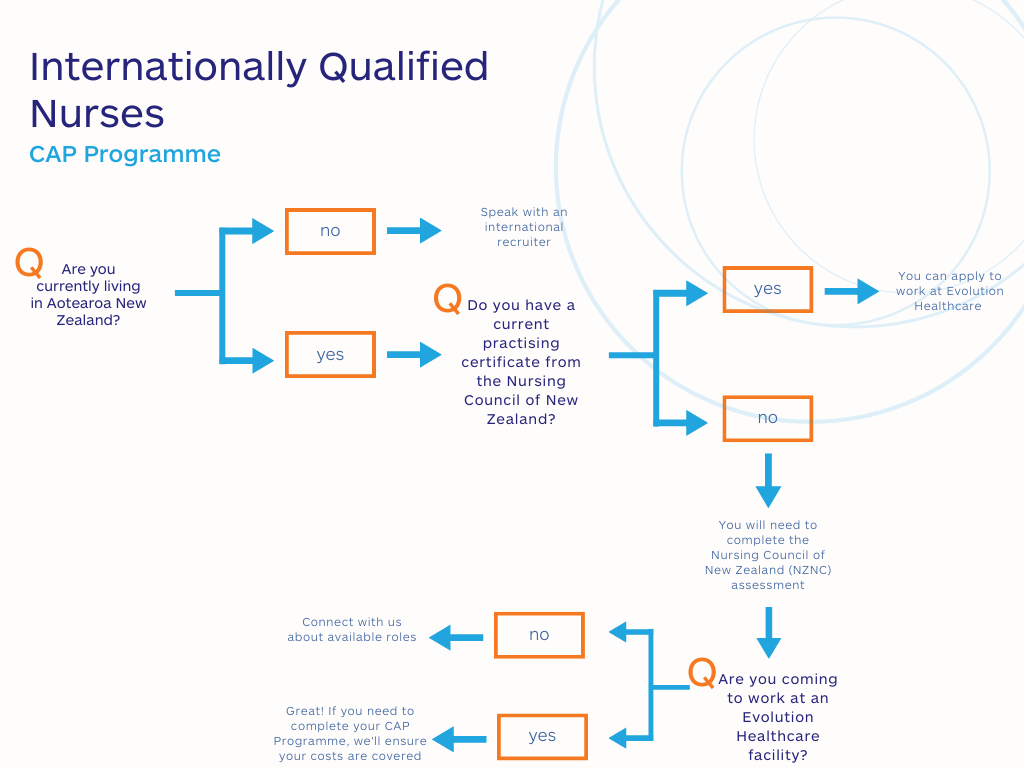 Nursing Council of New Zealand (NCNZ) Assessment
If you hold current registration in a country other than Australia and meet the Nursing Council registration standards, you may apply to practise in New Zealand.
Internationally qualified nurses who meet Nursing Council standards may apply to become registered to practice in New Zealand.
Learn More
I'm from Australia, what do I need to do?
Nurses registered in Australia follow a different New Zealand registration process to those registered in other countries. If you hold a current registration with the Australian Health Practitioners Regulatory Authority (AHPRA), you can apply for New Zealand registration under the Trans-Tasman Mutual Recognition Act 1997 (TTMR).
Learn More
I'm going to be working at Evolution, will you cover my CAP Programme costs?
We want to make your move to Aotearoa New Zealand easy. So, if you're needing to complete the CAP Programme, we'll make sure your CAP course costs covered.
It is likely that costs will be covered by Te Whatu Ora Health New Zealand, however if not then we will reimburse the costs to you once you've passed. If you are overseas looking to move to NZ and want to know more on how we'll support you on your move please contact our international recruitment agency – Accent Recruitment.
If you are in Aotearoa New Zealand already, please fill out the form below and one of our kaimahi/staff will be in touch.
CAP fund
The CAP fund is managed by Te Whatu Ora Health New Zealand to support Overseas Trained Nurses looking to work in NZ. If you are not looking to work at Evolution Healthcare we encourage you to go to Te Whatu Ora website for more information.
Learn More