You are using an
outdated
browser. This website is better viewed on Google Chrome, Edge, Firefox or Safari.
Close
Don't show again
As the innovative healthcare provider of choice, we are proud to lead in robotic surgery with the most advanced technology. Robotic-assisted surgery supports our specialists in performing complex surgical procedures with greater accuracy and control than standard operative techniques afford.
Such technologies at Evolution Healthcare include the da Vinci Xi Surgical System at Wakefield Hospital and Orthopaedic NAVIO Surgical System at Waratah Private Hospital.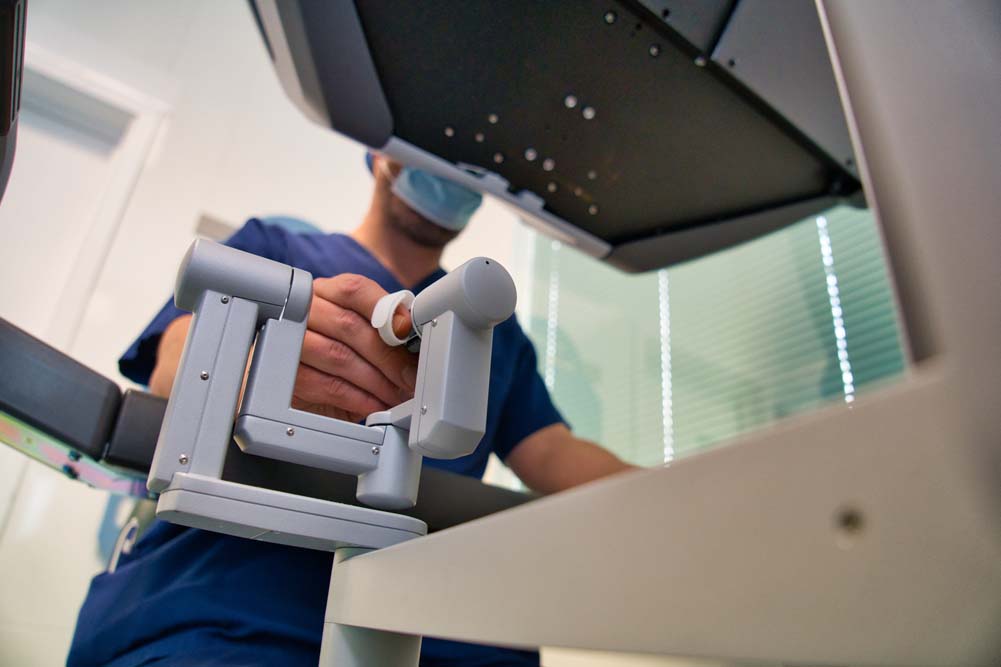 da Vinci robotic assisted surgical system
Wakefield Hospital is home to the da Vinci, a state-of-the-art 3.5 million dollar robotic assisted surgical system designed to facilitate complex surgery using a minimally invasive approach.
Robotic surgery is a form of keyhole surgery where the surgeon carries out the procedure by controlling surgical instruments through a series of robotic arms. The surgeon sits in front of a console during the procedure controlling both the robotic arms and surgical instruments while viewing the procedure on a high-definition 3D video screen.
da Vinci robotic assisted surgical system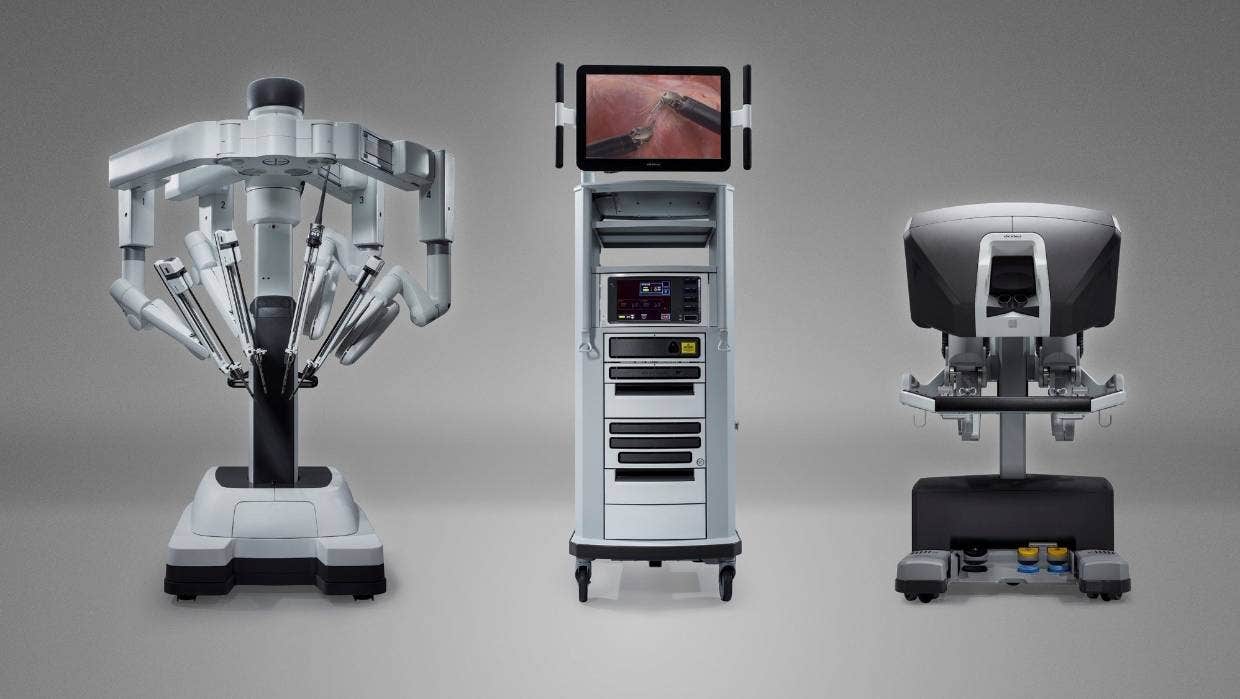 The use of the da Vinci in Urology
The da Vinci Robot is used in the field of Urology and can be used during multiple procedures such as:
Prostatectomy
Partial Nephrectomy
Male Cystectomy and Urinary Diversion
Female Cystectomy and Urinary Diversion
The benefits of robotic assisted surgery such as these mean that they are minimally invasive leading to a shorter hospital stay, reduce pain and a faster recovery. With the smaller incision site there is less risk of infection and less blood loss.
The use of the da Vinci in Gynaecology
A robotic-assisted Hysterectomy is to remove your uterus, ovaries and fallopian tubes whether it be because of endometriosis or fibroids, to cancer conditions, like endometrial or uterine cancer. This is done by using very small, robotic instruments that allow precise surgery through tiny keyhole incisions in your abdomen.
The benefits of robotic assisted Hysterectomys are:
Minimally invasive
Shorter hospital stay
Less blood loss – less blood transfusions
Significantly less pain
Faster recovery – quicker return to normal activities
Less risk of infection
Where are these procedures available?
This robot is located and used at Wakefield Hospital
---
VELYS Robotic-Assisted Solution
Wakefield and Bowen Hospital are home to the VELYS Robotic-Assisted Solution, a state-of-the-art 2 million dollar robotic assisted surgical system designed to facilitate complete knee replacements with faster recovery times.
The VELYS RoboticAssisted Solution helps surgeons perform knee replacement surgery that is tailored to each patient, and is
designed to provide digital precision and accuracy to get the patient back to the things they love.
VELYS Robotic-Assisted Solution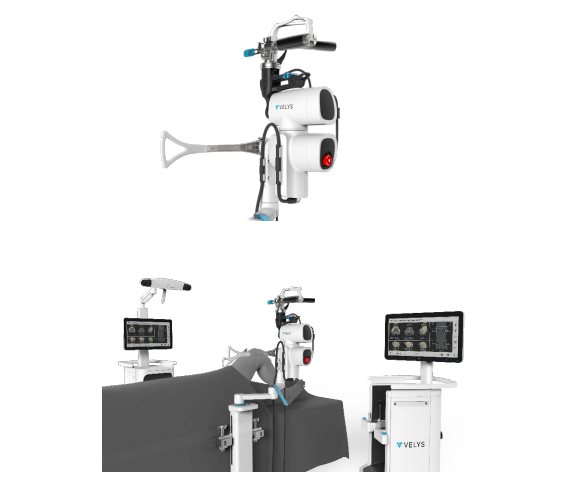 What does this procedure involve?
A robotic-assisted knee replacement follows similarly to a traditionally knee replacement but instead of the use of hand held tools and measuring the robot assists by  the use of an infrared camera and optical trackers to help your surgeon gather the necessary data about your anatomy to position the implant. The robot also houses the tools the surgeon uses to remove the damaged bone.
Benefits of a robot-assisted knee replacement
A greater range of motion (how well you can bend and flex your knee after surgery)
Less pain compared to traditional methods
Faster recovery times (reduced length of hospital stay, hospital readmissions, and health visits)