Today marks a significant milestone for Hawke's Bay, with the opening of a dedicated specialist orthopaedic day hospital.
Welcoming patients into the Royston Day Surgery for their orthopaedic procedures is Lesley Henderson, General Manager of the new facility.
"Today is a significant day for our staff, patients, and our community. Our specialist team and orthopaedic surgeons look forward to providing outstanding care for our patients in this premium facility," says Ms Henderson.
The purpose-built facility includes two fully digital operating theatres, four recovery beds, and six second stage recovery bays.
Sue Channon, Evolution Healthcare's Chief Executive Officer, joined by Simon Johnson, Royston Day Surgery Director, and Orthopaedic Surgeon, welcomed patients into the Group's new day surgery.
"The Royston Healthcare Campus has a proud history of serving the Hawkes Bay community with specialised orthopaedic surgeries. With advanced surgical techniques, many surgical procedures are now allowing people to return home on the day of their procedure. Our dedicated orthopaedic day surgery will see over 700 people over the next year. This is a significant amount of people in our community to have access and receive treatment with a reduced waiting time. This also increases the capacity for more people who require surgeries with overnight stay to take place at our Royston Hospital," explains Ms Channon.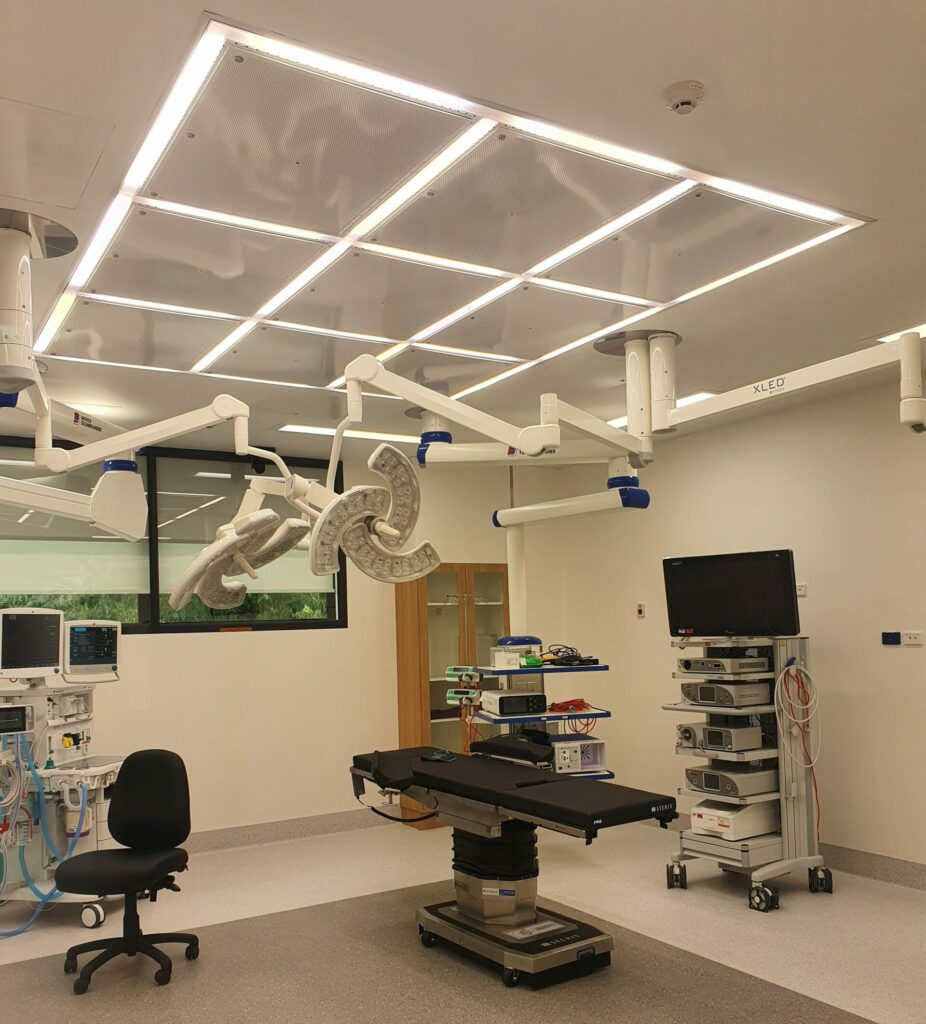 "It is a significant occasion for the Hawke's Bay Orthopaedic Group to open our day surgery with Evolution Healthcare as our partners. They have worked with us to support our vision and bring this much needed facility to our community. Through Evolution, we have ensured we have the latest technology and equipment available to provide exceptional care for our patients," says Mr Johnson.
Evolution Healthcare is investing significantly in healthcare across New Zealand with its property partners Vital Healthcare Property Trust (Vital), this includes a strong pipeline of developments worth over $300 million NZD, including Royston Day Surgery.
"Vital is excited to see the results of the ongoing partnership with Evolution Healthcare come to life, and to be able to support a key Orthopaedic Surgical group to deliver more efficiently better health outcomes to the Hawke's Bay," says Aaron Hockly, Vital Fund Manager.
Alongside developments Evolution is committed to investing in superior technology and equipment. Royston Day Surgery is one of the first hospitals in New Zealand to receive both the AirFRAME and Indigo-Clean technology within the operating theatres. Together, the technologies make for some of the safest and cleanest operating theatres available for infection prevention and control.
Ends