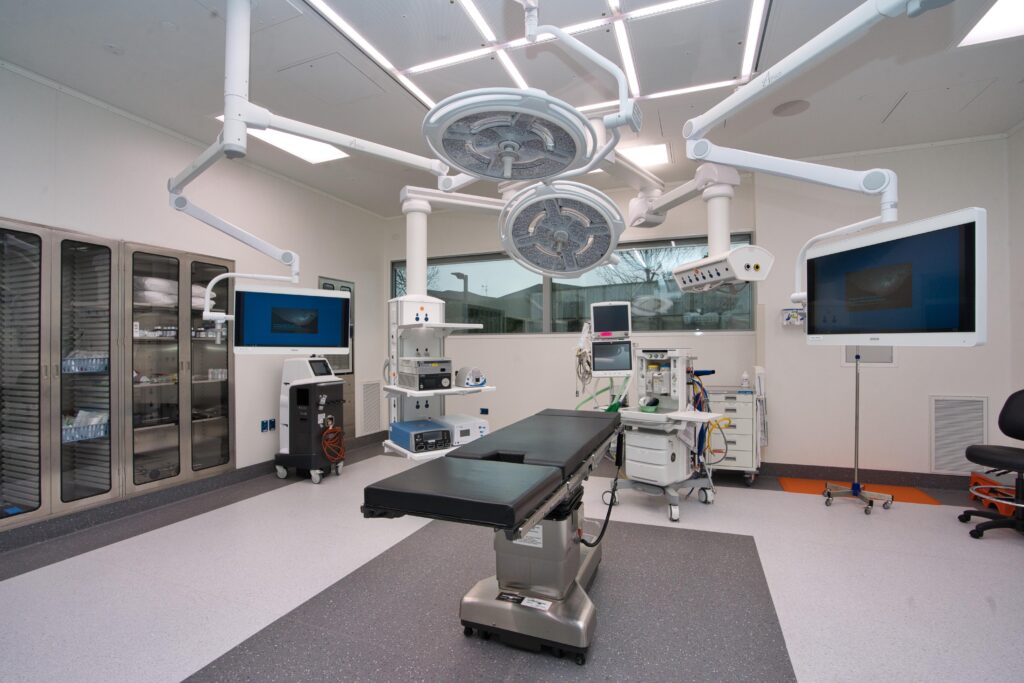 In a continued demonstration of their commitment to meet the Bay of Plenty's increased demand for elective surgical procedures, Evolution Healthcare and Southern Cross Healthcare (Southern Cross) have expanded Tauranga's Grace Hospital by commissioning two additional operating theatres to compliment the seven existing operating theatres, complete with a range of technologies designed to raise the standard of healthcare delivery in New Zealand.
In 2020, Grace Hospital was the first hospital in New Zealand to install Wilhelm's AirFRAME cleanroom system into an operating theatre, delivering a uniform blanket of filtered air that is 1,000 times cleaner than conventional systems.
In Grace Hospital's two new operating theatres, Evolution Healthcare and Southern Cross have chosen to add Wilhelm's' Indigo-Clean visible light disinfection system that continually disinfects the air and surfaces in the operating room. This technology further reduces the likelihood of infections occurring post-surgery due to its enhanced features.
Janet Keys, General Manager of Grace Hospital, welcomes the new developments within the hospital.
"The two new operating theatres opened at our hospital demonstrate the commitment we have to our Bay of Plenty community, meeting the increased demand for elective surgical procedures, enabling more people to access quality healthcare and providing for the future needs of our local residents," said Ms Keys.
According to Wilhelm Managing Director, Chad Wilhelm, "Grace Hospital's joint venture partners, Evolution Healthcare and Southern Cross, have been ideal partners to work with, as their commitment to innovation is second to none. Evolution Healthcare and Southern Cross share our goal of delivering the ultimate in safety and infection control technologies for clinicians and patients."
These are some of the most advanced operating theatres in New Zealand and follow similar developments at Evolution's Royston Hospital and Royston Day Surgery in Hawke's Bay.
Sue Channon, Chief Executive Officer for Evolution Healthcare said, "our Group strives to provide continued excellence in the health and wellbeing of all people in our care. The investment in these advanced technologies for our comprehensive hospitals demonstrates our commitment to being a leading private healthcare provider and delivering the very best in care and outcomes for our New Zealand patients."
Other technologies installed in Grace Hospital's new operating theatres are Wilhelm's advanced pendants and lights and 4K Caresyntax digital health solution. This platform enables simple and easy integration with the hospitals' information systems and equipment, allowing clinicians access to all patient information on one platform known to improve patient outcomes and enhance operational efficiency.
Chris White, Chief Executive for Southern Cross Healthcare said, "we're very proud to see the two new operating theatres opening this week. This is a very positive move toward meeting the increased demand for elective surgeries in the Bay of Plenty and will ensure more local residents will now have access to quality healthcare."
Evolution Healthcare and Southern Cross are committed to the continued expansion of Grace Hospital with planned developments underway including more operating theatres, increasing inpatient ward capacity, CSSD, and support services.